Links from this page:
Image Galleries: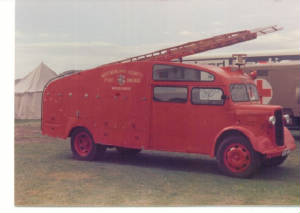 GXO 480 at a rally in the 1980s
This photo was kindly sent to me by a contributor to the Dodge section of the
Classic Car Forum
:
I have some other hard-copies of older photos that I will be scanning and adding over time, but in doing so I am reminded just what a difference digital photography has made to the restoration game!
For ease the photographs are broken down into time periods and an index can be accessed by
clicking here
or by selecting the "Recent and Ongoing Projects" button on the left.
You will see that not all the photos there are captioned at the moment, but that process is on-going (it takes quite a while!) In the meantime, if you want to know more about any particular image, then please e-mail me.
Finally, by all means download photos for your own enjoyment, but if you want to use a photo for any other reason, please ask permission first. Thanks.
Blog