Take this beautiful 1962 MGA for instance, which at the beginning of 2011 came in for an in-depth service, a number of repairs and an MOT. With those done the owner could enjoy peace of mind (and the car) for the rest of the year.
1962 MGA being prepared for the road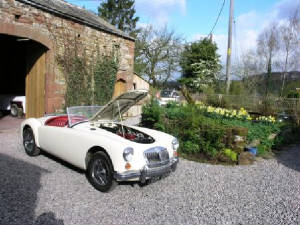 One of the tasks was to retrieve a lost (and rare!) gearbox dipstick with a minature camera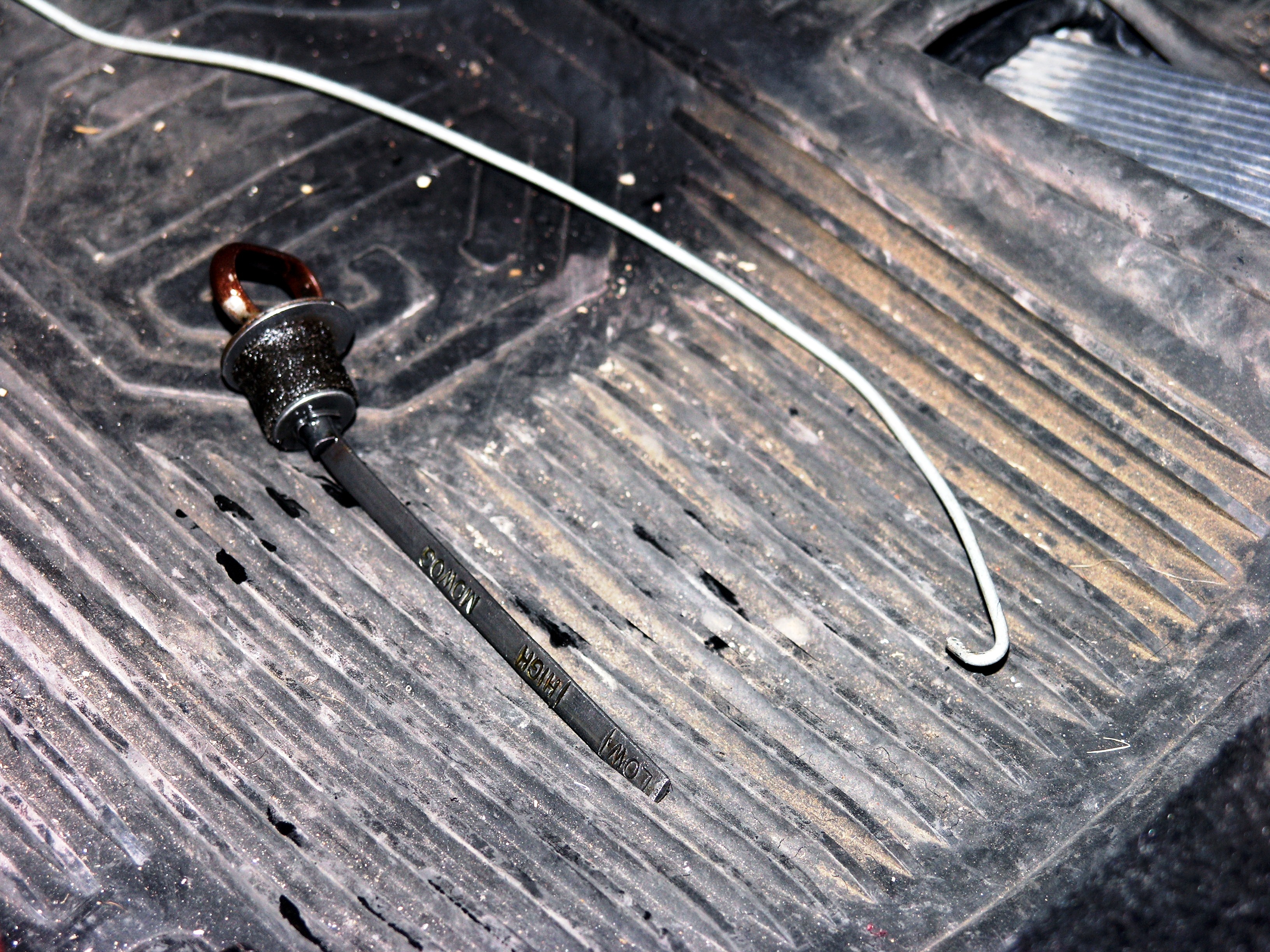 Dipstick retrieved....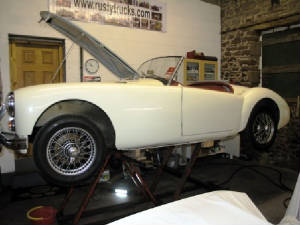 Up on the lift for a full service and pre-MOT inspection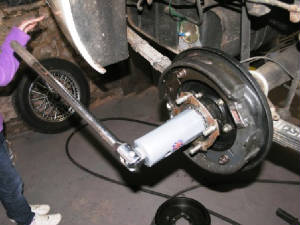 And a new hub oilseal is fitted
Or how about something with two wheels? Recently purchased having been previously imported back from the USA and restored was this Triumph T12 "Bonneville". As well as a service a full inspection was undertaken and this lovely bike given a clean bill of health.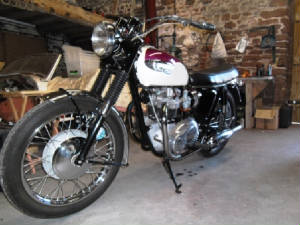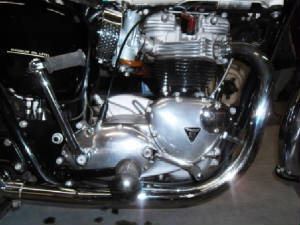 Another example is this 1960s Jeep M38A1, with lots of restoration work done but needing recommissioning, rewiring and preparing for MOT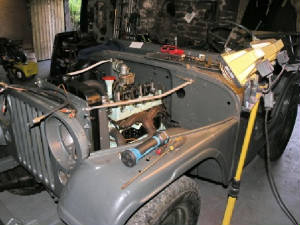 So now is the time to start thinking about getting your old vehicle booked in for a good service, inspection and those niggling repairs that you know need doing.
Call or email Rustytrucks today, only do it soon because the diary is filling up!