A full album of photos taken thoughout the restoration can be found by
clicking here
The Antar as delivered:
28 feet long, over 10 feet wide and standing 10 feet tall this machine was once one of a fleet operated by the British Army to transport main battle tanks. Powered by a Rolls Royce straight 8 cylinder supercharged diesel engine the fully laden vehicle topped 100 tons. Time and the elements have taken their toll however, so this example needed a helping hand to get to the big Rustytrucks shed.
If you fancy seeing the arrival and unload you can watch the video by clicking the picture above
Anyway here are some pictures showing the Antar in its current condition - plenty to do here!
The Antar pushed back into the shed
Quite big really....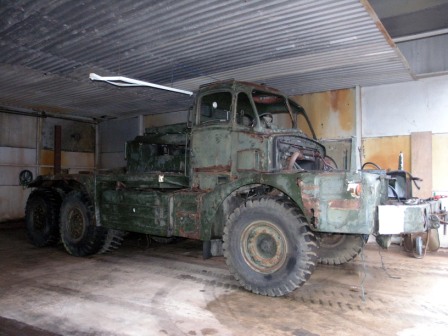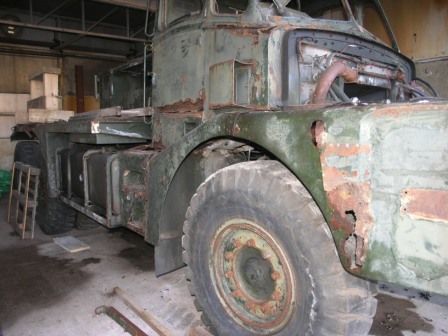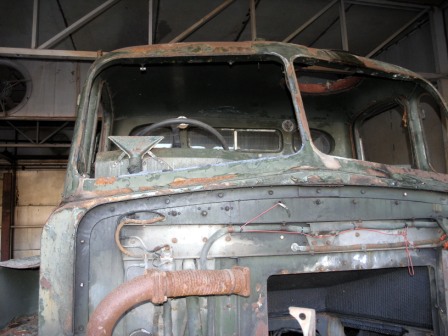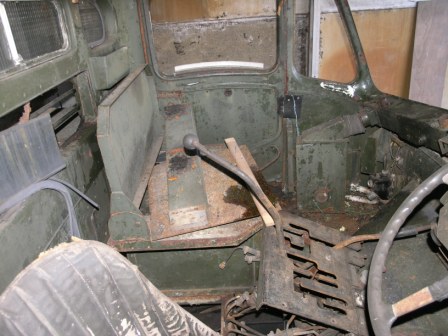 Heres are just a very small selection of pictures from the restoration showing just some of the stages involved: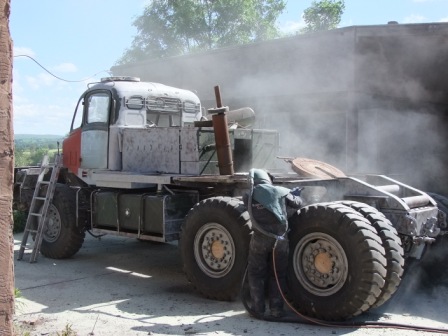 Blast cleaning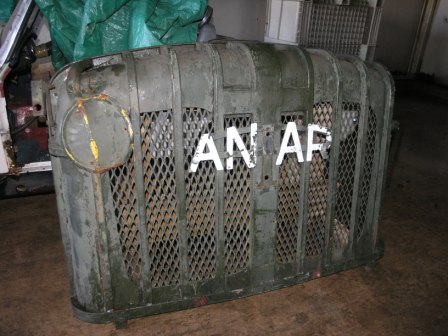 A sorry looking radiator cover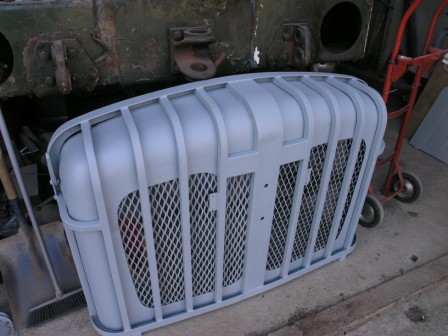 .......and the same thing restored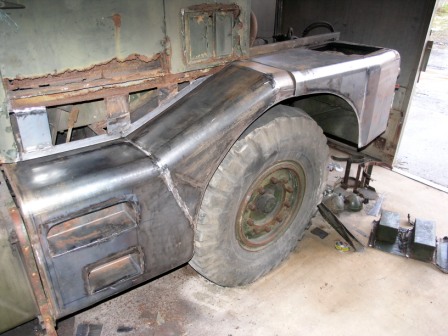 New mudguards fabricated and fitted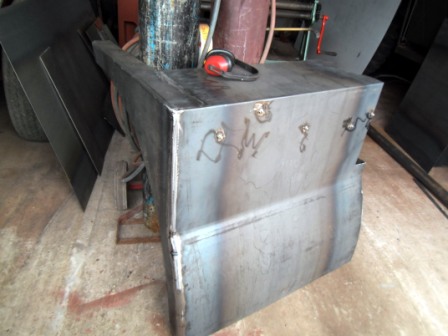 This is the front section of one of the rear mudguards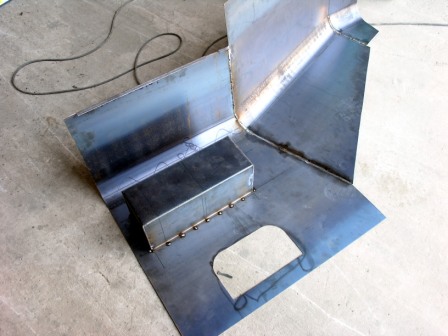 The inner section of a front mudguard
Newly fabricated exhaust heat shields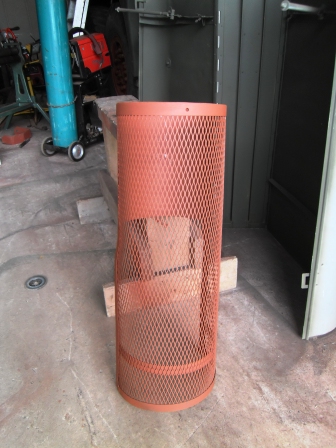 And silencer covers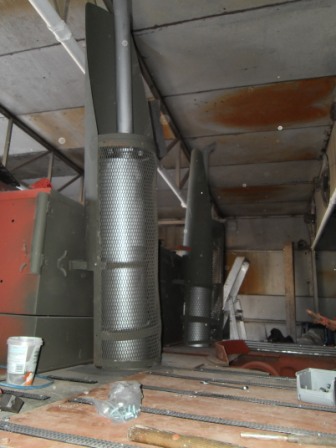 The finished silencer arrangement
Virtually the entire rear section has been re-fabricated
And here it is - virtually finished and ready for shipment